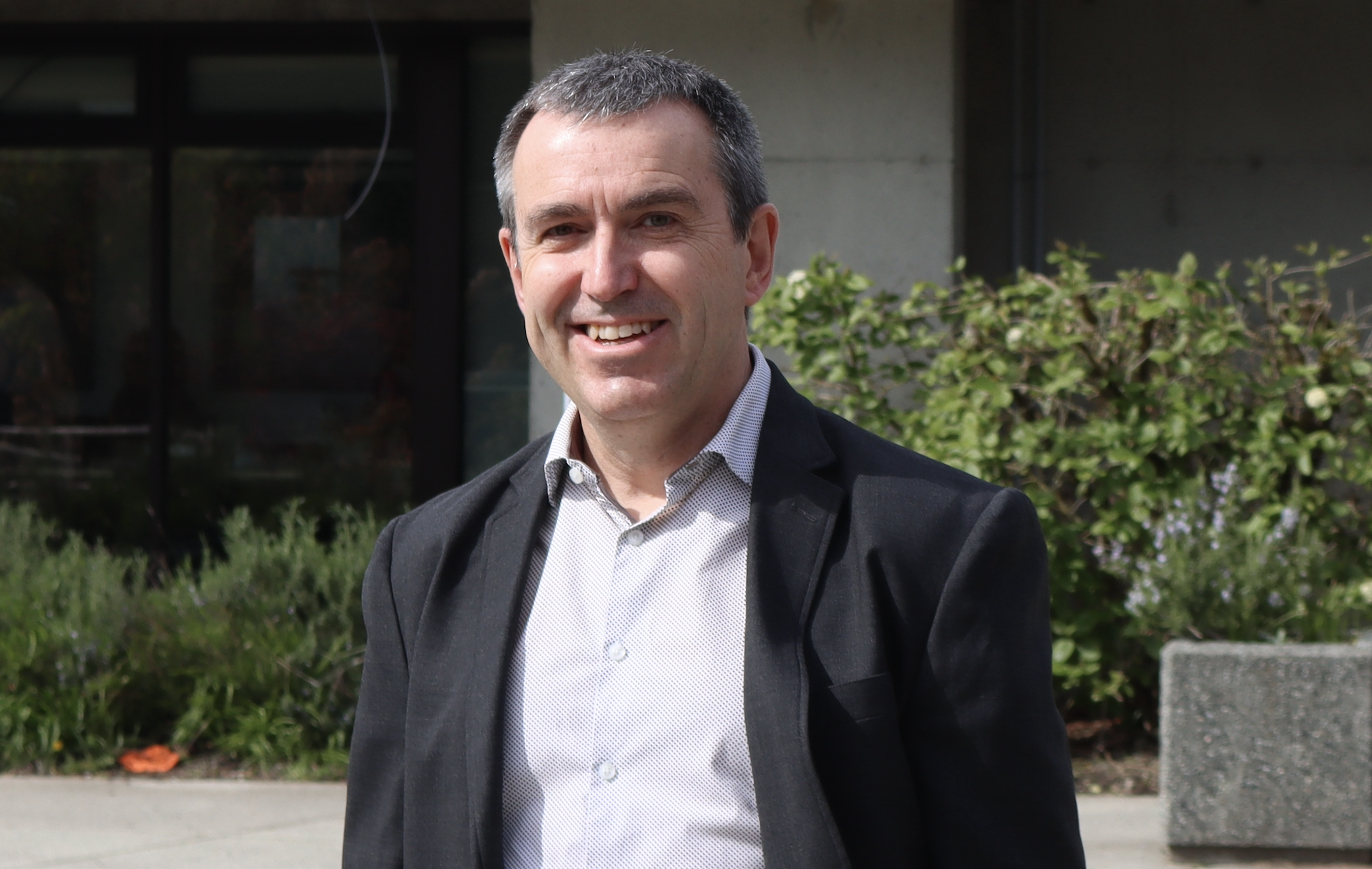 5 questions to Chris Burnley | News | Vancouver Island University
VIU accounting professor Chris Burnley says there is some perspective that comes from "teaching hundreds of accounting courses and seminars."
And it's that perspective that has helped Burnley, who taught at VIU for 22 years, write and publish a third accounting textbook. His first two books, Understanding financial accountingand Financial Accounting: Tools for Business Decision Makingare used in over 60 post-secondary institutions across Canada.
Burnley says the new handbook includes a series of new features on the impact of climate change – "a first for an introductory accounting text in Canada".
We caught up with Chris to find out more about his latest work and what inspired him to write this latest edition.
Tell us a bit about this third edition of Understanding financial accounting?
The initial inspiration for the text was the desire to be able to teach with a book that provided a better understanding of the context of the material they were learning in their introductory financial accounting course. The book was published in December 2021 and is structured around a series of fundamental questions as opposed to broader learning objectives typical of textbooks. The purpose of these questions is to provide students with better context for the content that follows, helping to make it more relevant to them. This reflects the way I taught the subject during my time at VIU.
Regarding the need for this third edition, accounting standards are constantly being revised and the financial reporting landscape is also constantly changing. For example, the importance of sustainability reporting, climate change impacts on financial statements, and the use of data analytics have all changed significantly between the second edition – published in 2017 – and the third. The book includes over 100 examples of Canadian public companies and these should be reviewed to stay current and relevant.
How does this book differ from previous editions?
The biggest changes would be the focus on sustainability and data analytics. The book includes a series of new features on the impact of climate change – the first in a Canadian introductory accounting text. These provide students with the opportunity to make the connection between climate change and the financial reporting they learn in introductory accounting courses. The book also reflects the changes taking place in the business world, including buy now, pay later, stock buybacks, increased importance of biological and intangible assets, and more. Of course, a substantial amount of new problems have been added, which is essential for students and teachers.
Your two previous books are currently in use at over 60 post-secondary institutions across Canada. What does it mean to you to have that kind of impact?
The books really opened up a bigger world to me and I'm grateful for that. They allow me to play a small role in the education of tens of thousands of students each year, far beyond the scope I would normally have in my role at VIU. It's a real privilege to be able to do that. I also greatly appreciate the opportunity to connect with fellow teachers across the country who are using the books with their classes. The accounting education community is quite small and I continue to learn from our discussions, and that input helps shape the books.
What are the main lessons you learned while writing this book?
There was a lot of learning, much of it through trial and error. I know creation has made me a better teacher. One of the big lessons was talking to other authors – I learned so much doing that. One of the best pieces of advice I received was that "you only get one chance to write a first edition, so stick to your vision". Write your book. The tendency in later revisions is to dilute this view. Pay attention to this. Another key lesson is that writing a textbook is really a marathon; write each day in blocks of two to three hours if possible, to keep the momentum going. Like everything in life, surrounding yourself with smart, caring people is also essential.
What's next for you? Projects for the next editions?
I am currently working on the next edition of the book which I co-authored with Wayne Irvine (University of Calgary) and Barbara Trenholm (University of New Brunswick). We've been working on it since late last year, and it's scheduled for release in late fall. I am very excited about this edition as it will present Indigenous perspectives throughout the book. We worked with VIU Cowichan Indigenous Education Navigator Tasha Brooks and VIU Elder Randy Fred. It is an essential first step and I hope that it will help students and teachers who use the book and that it will stimulate constructive discussions. This has been a real learning process for me, and I am grateful to Uncle Randy, Tasha and the Aboriginal leaders who spent time talking with me about this initiative. Their encouragement and support helped me take the first step on this important journey.