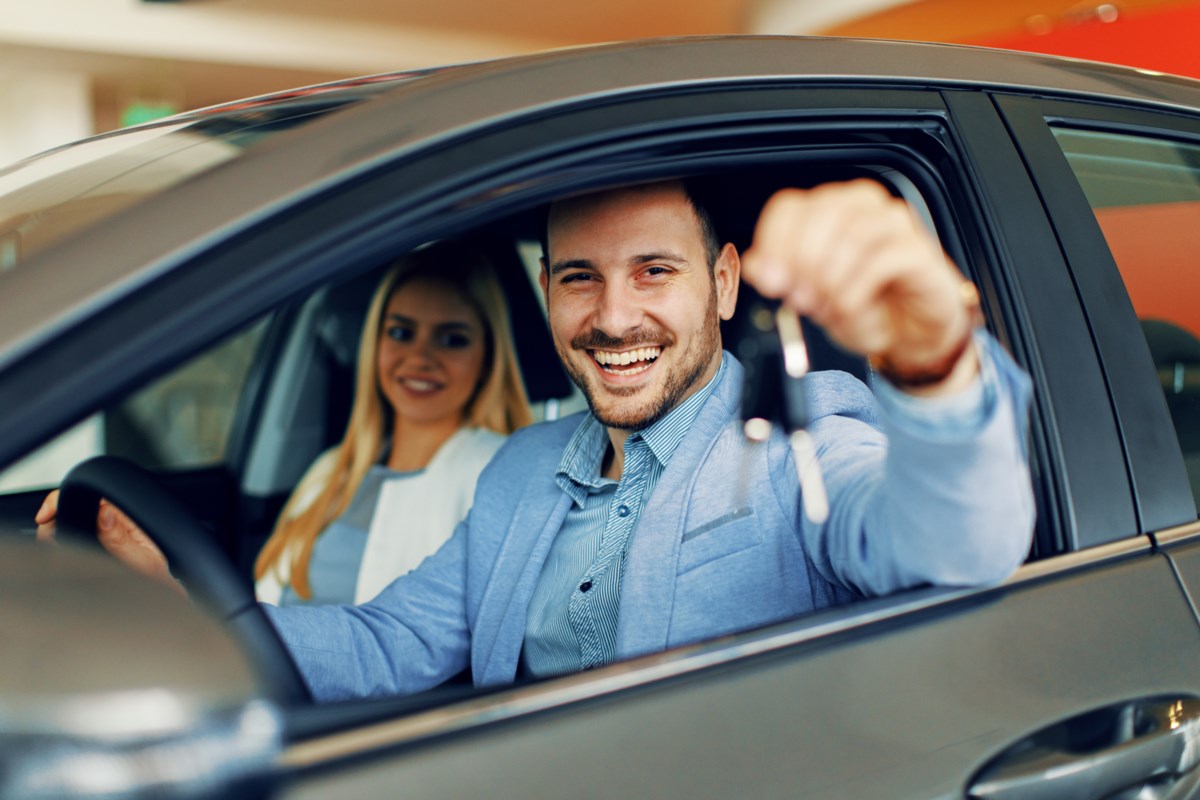 Bad credit doesn't have to stop you from buying a car
The economic impact of COVID-19 on businesses in Thunder Bay has not yet been fully determined, but it is clear there has been a huge financial impact on people whose jobs have been suspended or cut completely. . Through no fault of their own, many people have been left with bad credit as COVID has imposed a huge financial cost on their lives.
Fortunately, there are companies willing to help people rebuild their credit.
PickUpYourCar.ca is one such company that caters to people whose credit score may have taken a hit in the past couple of years.
"We help those with bad credit get into a vehicle to get them back on the road," said Emilio Albi, co-owner of the online car dealership. "And we help them rebuild their credit in the process. We literally help anyone get approved as long as they earn at least $2,200 a month, have a valid driver's license, and can purchase insurance.
Vehicles are one of the most expensive purchases people make in their lifetime and trying to get financing with bad credit can be a frustrating experience. To their credit, PickUpYourCar.ca does not pass judgment on individuals; regardless of their credit history, anyone can work with the PickUpYourCar.ca team to find the right vehicle at the right price.
Albi said everyone must complete the vehicle finance application online, which requires a small amount of buyer information. This information is used to help PickUpYourCar.ca obtain pre-approved financing from the lender best suited to the buyer's financial situation.
"We look at the demand, we look at their credit, their income and their information," Albi explained. "From there, we use one of our 27 lenders, whether it's a bank, a secondary lender or a private lender. We seek the best approval based on the customer's credit. Of course, interest rates will vary depending on the situation.
Customers who have completed a request will receive an email from PickUpYourCar.ca confirming receipt of the request and a follow-up email confirming their approval. Once the customer receives the amount they have been approved for, the company lending the money and the interest rate, PickUpYourCar.ca gets to work finding a suitable vehicle. This could mean researching a vehicle or viewing your own inventory.
"We have over 120 cars on our lot and we have dealership partners across the province," Albi said. "We're pretty good at getting people the right vehicles."
Once they find the vehicle, PickUpYourCar.ca arranges for that vehicle to be delivered directly to the customer's door.
It's an incredibly simple and quick process that can be completed online.
"If we get all the information and all the correct documents such as pay stubs, we can do everything in 48-72 hours, including delivery to your door. It doesn't matter where we find the car. It comes first on our ground, then we organize the delivery.
In the years that Albi has been involved in the industry, he has seen all kinds of people and heard all kinds of reasons why people end up with bad credit. He is happy to be able to help with the recovery of people who may have gone through difficult times.
"We understand that there are people who have stories. We take the time to listen, as any story we receive can be reported to the lender to facilitate the process. We present the information so that we can get the best approvals possible. We sell cars to make money, but we really like helping people.
When you are looking for a vehicle, consider contacting PickUpYourCar.ca.