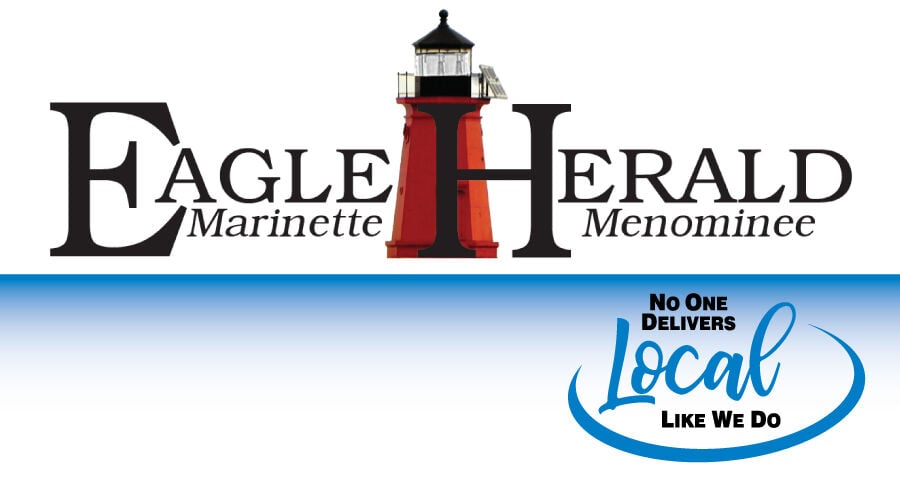 Evancheck celebrates retirement from military as Middle East war draws to a close | New
[ad_1]
PESHTIGO — Matt Evancheck was taking an Accounts Payable course at a College Avenue hotel in Appleton on September 11, 2001.
Her class took a morning break. He stood up and walked out the door into the hallway. The hallway was lined with televisions projecting a repetitive image of the North Tower of the World Trade Center on fire.
"What the hell is going on over there?" Evancheck said he thought.
He watched a plane hit the south tower. Then the break was over. He returned to class and continued with the accounting course, but after a while the instructor realized that something had gone terribly wrong and let everyone out earlier.
"I will never forget it," Evancheck said. "The attacks are part of what prompted me to re-engage. "
Evancheck, who is currently a millwright at Dunn Paper in Menominee, served 20 years in the United States Army as a member of the Wisconsin Army National Guard and United States Army Reserve, of which he has spent the last part in the Middle East after September. 11 terrorist attacks.
He retired from military service last December and was finally able to host a post-quarantine celebration with family, friends, and military colleagues last August, shortly after the United States began to withdraw from 'Afghanistan.
Evancheck deployed to Camp Virginia Ammunition Holding Area (AHA) in Kuwait June 6, 2007 in support of Operation Iraqi Freedom. He was an ammunition specialist and a member of the 395th Ordnance Company, a unit that receives, stores, inspects and ships ammunition.
He has also visited Iraq from Kuwait a few times to assist explosive ordnance detection personnel. He remembers his first crossing of the border in a Haji bus. As the bus approached the border, passengers were ordered to load their weapons:
"We are entering an active war zone," announced a voice over the speaker. "There are people here who don't want you to be here. Stay alert and stay alive.
"I had my two young children at home," Evancheck said. "At that moment, I thought for the first time, 'Am I going to leave them without daddy?' "
The Evancheck AHA was inundated with ammunition from Iraq in 2010 when Operation Iraqi Freedom switched to Operation New Dawn, beginning the withdrawal leading to the US withdrawal from Iraq under former President Barack Obama .
Evancheck said his AHA received more than 70 pallets of aircraft ammunition during this transition, or enough to destroy the facility and its three-kilometer-wide perimeter if the ammunition exploded.
After completing his tour of Kuwait, Evancheck deployed to Afghanistan on July 4, 2011 in support of Operation Enduring Freedom.
He left Fort Hood, Texas, and flew to Manas, Uzbekistan, where he stayed with his unit for two weeks to acclimatize before heading to Bagram Airfield in Afghanistan.
Evancheck said the airfield opens weekly for locals to come in and set up a mess.
"There was this little boy," Evancheck said, "he said to me," I have t-shirts, for good prices! "And I say to myself" how much? And he's like 'twenty dollars!' and I'm like 'no way, are you kidding me? I'm not going to buy this! ' and he's like "twenty dollars, cheaper than Walmart!" "
Bagram Airfield also had a prison, and there was a prison library that contained materials collected over the years, including a box full of Qurans with messages that military officials said were used to facilitate communication between prisoners. The Korans were confiscated and kept in the library, and in February 2012, these books ended up in the garbage burning pits at the airfield.
Some locals discovered the burnt Korans and began to protest, waving the blackened pages of their holy book in the air.
"Here we are, these Americans burning their most sacred text," Evancheck said. "These people have lost their minds."
The base closed when protesters began to attack the compound.
"People felt pretty sorry for us," Evancheck said. "We didn't have a water supply, so I had to take showers in the morning with a bottle of water.
Evancheck said rocket fire increased during the protests, often hitting the airfield five to six times a day. The approaching rockets were announced by intercom:
ENTERING, ENTERING, ENTERING … ENTERING, ENTERING, ENTERING.
A whining siren followed the announcement.
"We put on our bulletproof vest and helmet and headed for the bunker," Evancheck said. "I got used to it after a while. You would see these new units coming in, they were jostling each other everywhere when a rocket came. But they were so frequent that I got to the point where I actually slept once with an alarm.
Just as Evancheck's military career is now a thing of the past, the United States' war in the Middle East, the longest war in American history, has come to an end, bounded by the destruction of September 11, 2001 and the departure of the last evacuation flight. from Hamid Karzai International Airport in Kabul, Afghanistan, August 30, 2021.
"I don't know what senior administration officials know, so I can't really say whether it was a good or a bad decision," he said. "But it's weird to see that everything is being left behind. There were great structures built in those places, and we walked away from it, let it go. "
Evancheck's daughter made him a poster for his retirement party. It's a piece of black construction paper with about a dozen photos from its time in service. He pointed to a photo of himself holding an alcohol-free Budweiser at the AHA in Kuwait.
"Here I am, celebrating my 34th birthday," he said. "We couldn't drink alcohol at all. No parties, no fun for us.
In the middle of the poster was a photo of the desert in the northern region of Kuwait, about 20 minutes from the border with Iraq. A desolate expanse of pale sand meeting a desolate expanse of blue sky.
"I was telling people, 'there is beach everywhere here,'" he said, raising his hands and gesturing around him. "Eventually you will reach the ocean."
[ad_2]