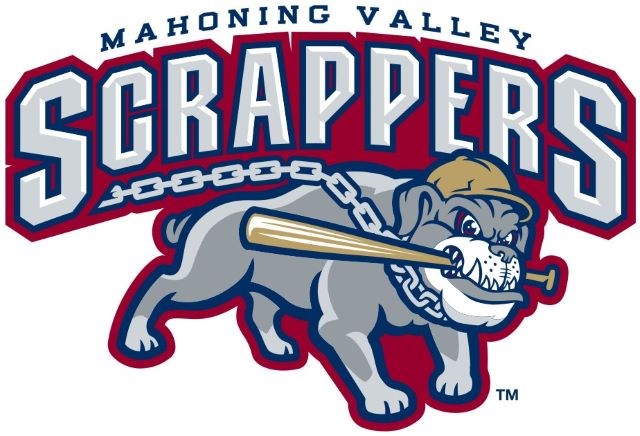 Here is an overview of the business news from the Mahoning Valley
Also among today's business updates: ONE Health Ohio; Napa grocery store; CSL Plasma; Truth fashion boutique; Akron Children's Hospital; and Ohio Small Business Development Center at YSU.
NILES – The Cafaro Co. invites accounting students to its Night at the Scrappers event, an evening of "fun, food, baseball and good conversation" at Eastwood Field on Tuesday.
There will be a picnic and a meet and greet at 5:30 p.m. The game starts at 7:05 p.m.
To learn more about upcoming internships and full-time accounting and tax opportunities, RSVP to Cafaro's Human Resources department at 330-747-2661, ext. 142.
ONE Health Ohio will host a recruiting event
YOUNG TOWN – A Health Ohio will host an in-person hiring event from 8:30 a.m. to noon Tuesday at the Lloyd McCoy Community Health Center, 1977 Niles Road SE, Warren.
ONE Health Ohio will be interviewing licensed practical nurses, medical assistants and front desk staff. A login bonus is available for LPN and reception positions for RISE Recovery.
Recruiters will be on hand to answer questions. Applicants should bring a resume and be prepared for an interview that day.
For more information, click here.
3 companies in the Valley organize inauguration ceremonies
Three local businesses will celebrate their openings this week with groundbreaking ceremonies.
Napa Grocery, 4350 Boardman-Canfield Road., 9:30 a.m. Tuesday;
CSL Plasma, 3377 Mahoning Ave., Youngstown, 10:30 a.m. Tuesday;
Truth Fashion Boutique, Eastwood Mall, 5555 Youngstown-Warren Road., Niles, 2 p.m. Wednesday.
Napa Grocery is a California-inspired convenience food and grocery market owned by chefs Nunzio Scordo and Aaron Hynek. It offers dishes prepared by chefs displayed in display cases, as well as prepackaged food to take away for a quick purchase. "We pride ourselves on using only fresh, seasonal produce, which drives the ever-changing menu offerings," Scordo said in a press release. For more information call Stacey Willis at 330-286-3136 or email sales.napagrocery@gmail.com.
CSL Plasma celebrates the opening of its new plasma donation center in Youngstown. It is operated by CSL Behring, which uses human plasma to produce therapies used worldwide to treat bleeding disorders including hemophilia and von Willebrand disease, primary immune deficiencies, angioedema hereditary, inherited respiratory diseases and neurological disorders in some markets. CSL Behring's products are also used in heart surgery, organ transplantation, treatment of burns and to prevent hemolytic disease in newborns. For more information, call 234-287-2758.
Truth Fashion Boutique is co-owned by Auntashae Tates and Terrance Warren. It offers women's clothing and footwear with a wide range of inclusive sizes. "We've also just taken a big step forward and will now be bringing more to our store with the addition of wigs, bundles, lashes and more," Tates said in a press release. For more information call 330-918-0796 or email truefashion298@gmail.com.
Akron Children's named one of the top 25 companies in the Cleveland-Akron-Canton area
AKRON – LinkedIn recognised Akron Children's Hospital as one of 25 best companies in the greater Cleveland-Akron-Canton area.
Rankings are based on LinkedIn's analysis of company data focusing on seven pillars that have been shown to lead to career progression: Advancement Ability, Skills Development, Company Stability, External Opportunity , affinity with the company (supportive culture), gender diversity and training.
"Receiving this recognition from an organization that specializes in connecting people with jobs that allow them to fulfill their potential is extremely rewarding," said Rhonda Larimore, director of human resources, in a statement. "We strive every day to provide the support and flexibility our employees need not only to be successful in their current roles, but also to pursue career paths at Children that allow them to grow professionally.
"Our employees understand that working here is more than a job," said Larimore. "Even in these difficult times, they continue to carry out their roles with the same grace and compassion that Akron Children employees have always shown to our patients, their families and to each other. We remain committed to supporting their dedication in ensuring that Children's provides a diverse and inclusive work environment where we treat each other with dignity and respect.
Webinar to discuss the value of LinkedIn strategies
YOUNGSTOWN – The Ohio Small Business Development Center at Youngstown State University is in partnership with Curt Anderson, e-commerce consultant, to discuss the value of LinkedIn strategies and how to build a successful online community.
They will be presenting a webinar at 11 a.m. on Tuesday. To register, click here.
Topics will include:
Discover and win ideal buyers with LinkedIn;
The value of posting videos on LinkedIn;
Maximize LinkedIn Live as a powerful tool;
Build a dynamic community with LinkedIn;
Establish strategic links to grow your business.
Anderson is the author of "Stop Being the Best Kept Secret" and the founder of B2Btail.com, an e-commerce resource guide for manufacturers.
– Do you have a commercial ad that you would like to share? Send an email to news@mahoningmatters.com.