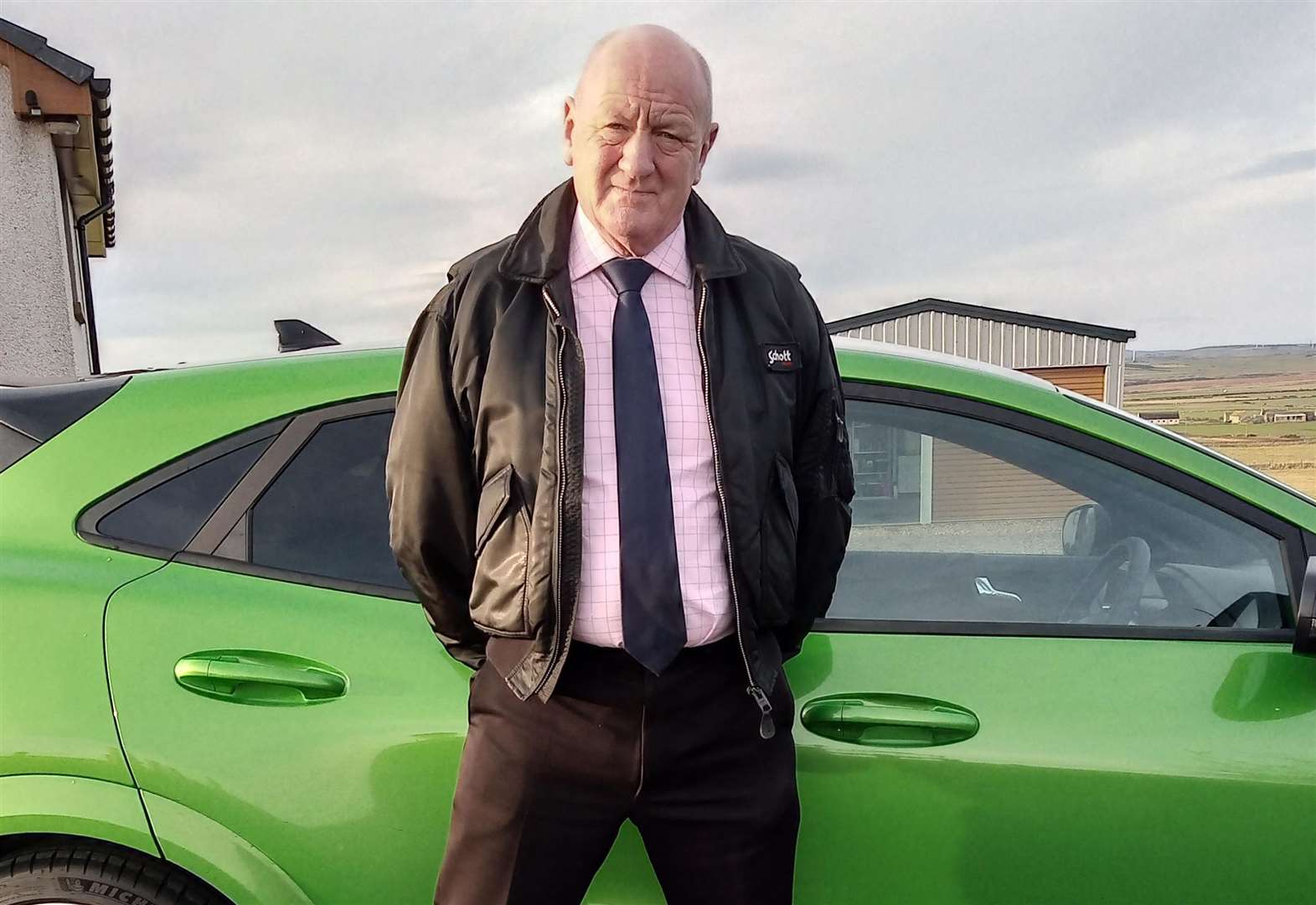 'Long overdue' action on rural road death toll, Caithness campaigner says
A Caithness campaigner has insisted measures to improve safety on rural roads are 'long overdue' after national statistics were released showing country roads in Scotland are far more deadly than those in urban areas .
Iain Gregory, a retired police area commander, advanced police driver first class and accident investigator, called the latest figures "shocking" and identified a range of measures that could improve the situation.
He was speaking this week after rural insurer NFU Mutual released an analysis of statistics showing what it called a "disproportionate risk" in rural areas.
A representative from the far north of an equestrian charity called the figures "disappointing but not surprising", while the life chairman of the Caithness Cycling Club, based in Thurso, said some of the secondary roads in the county could constitute a "major danger" for people on bicycles.
In 2021, there were 149% more fatalities on Scottish rural roads (102) than on urban roads (41), although rural roads saw 60% fewer vehicles in any given 24 hour period . Nationally, rural roads have seen 70% more fatalities than urban roads, although rural roads see more than a third fewer vehicles per day.
Mr Gregory, who co-founded Caithness Roads Recovery and is part of the Forss campaign group calling for safety improvements on a section of the A836, said: 'These statistics are shocking and a campaign focused on safety on the rural roads is long overdue.
"The far north is predominantly rural, with towns and villages making up a very small percentage of the roads in the Highlands.
"During a policing career spanning more than three decades, I have investigated countless fatal and life-altering collisions, many of which have occurred on rural roads, and each of them has been a tragedy for those involved.
"I doubt we can ever reduce road casualties to zero, but we can continue to reduce the numbers by combining strategies.
"I don't think simply applying 'global' speed limits is the solution. The issue is much more complicated than that.
"Roads themselves should be well maintained, with junctions and hazards clearly marked and signposted, with active identification of potential danger areas – sometimes just cutting bushes and vegetation can open up a corner beforehand" blind", for example.
"Driver training is vital and we all need to be considerate of each other. Pedestrians, cyclists, cyclists and drivers are all responsible for their own safety and for each other.
"We also need a lot more police traffic patrol units on the road – high visibility and unmarked – rather than the occasional van tour of security cameras, which only focus on one aspect of a very complex equation.
"Locally Caithness is an area with a lot of equine activity. Horses and riders have every right to use our roads – in fact they were here long before the motoring – so be aware, slow down, give them plenty of time, space, and doing nothing to scare the horse.
"Farming is a vital part of our way of life, and farmers must also use the roads, so be aware that slow tractors may be present and drive accordingly.
"In the summer we have a large number of tourists in the area, including many motorhomes, driven with varying degrees of skill, and we have to take that into account as well."
Mr Gregory added: 'There is one golden rule which will greatly increase your safety: always drive defensively, anticipate potential hazards and remain alert and observant at all times.'
Donna Mather, British Horse Society access manager in the Highland North region, said: "The statistics in the report are disappointing but not surprising.
"Rural roads are now busier than ever, but speed is the number one cause of serious accidents. It can be tempting to speed up when the road is clear, but rural road conditions can change very quickly due to the slow machinery, mud, wild animals and hollows and hidden bends in the road.
"Sharing rural roads with vulnerable users such as walkers, cyclists, horse riders and horse-drawn vehicles is a huge responsibility.
"As horses are kept in rural areas, drivers have a duty to watch them. They need to realize that horses are not motorcycles and the quietest horses can suddenly get scared.
"The 2022 additions to the Highway Traffic Act that prioritize the safety of vulnerable road users are a welcome change. I have already noticed that motorists are overtaking more carefully while driving this year.
"Of course, riders need to make sure they are seen well by wearing fluorescent clothing, and not cause frustration by blocking the road unnecessarily.
"The combination of changes in the hierarchy of road users and the increasing availability of affordable, body-worn action cameras means that drivers are more likely to be held liable for causing crashes or near misses. -accidents to equestrians and other vulnerable road users.
"Every road user has the responsibility to stay informed of changes in the highway code."
Alasdair Washington, life president of the Caithness Cycling Club, said: "In Caithness our secondary roads are not normally busy, but our very poor road surfaces can pose a major hazard to cyclists.
"I do a lot of cycling in Strathspey, where – despite much harsher winters – most of the surfaces are excellent. Often the only way to avoid really bad sections is to ride carefully close to the center of the road and that takes experience.
"Although traffic here is often sparse, there have been serious accidents elsewhere with agricultural vehicles turning in fields or overtaking with wide trailers, often misjudging the speed of the cyclist. Fortunately, this is not a problem which I encountered in Caithness, but cyclists and drivers should be well aware of the potential problem."
Mr Washington added: "Cyclists must of course ride safely. Firstly, be visible. Secondly, don't ride close to the edge, even when the surface is good, because that leaves no room to avoid the nests. – hen or give way in an emergency – this is particularly the case in sharp left turns and allows drivers to see cyclists better.
"Third, be courteous to other road users. Courtesy begets courtesy."
NFU Mutual runs a rural road safety campaign which is supported by the Department for Transport, British Cycling and the British Horse Society.
Jade Devlin, Rural Roads Specialist at NFU Mutual, said: "These latest figures confirm our fears that an increase in rural road traffic has led to an increase in the number of deaths and injuries on country roads – the vulnerable users of the road generally carrying the weight. of this one.
"Rural roads are a lifeline for many isolated people and a shared space for the whole population, so this is a national tragedy that is rightly a major concern for our customers and the greater audience.
"That's why, together with our partners, we urge all road users to act now to ensure that any further increase in traffic on rural roads does not lead to an increase in tragic and preventable deaths."
NFU Mutual conducted an online survey to find out what motorists think about rural road safety and what they see as the biggest hazards. Almost a quarter (23%) of respondents said they had been involved in a collision or accident on a rural road.
---
Do you want to react to this article ? If yes, click here to submit your thoughts and they may be published in print.
---