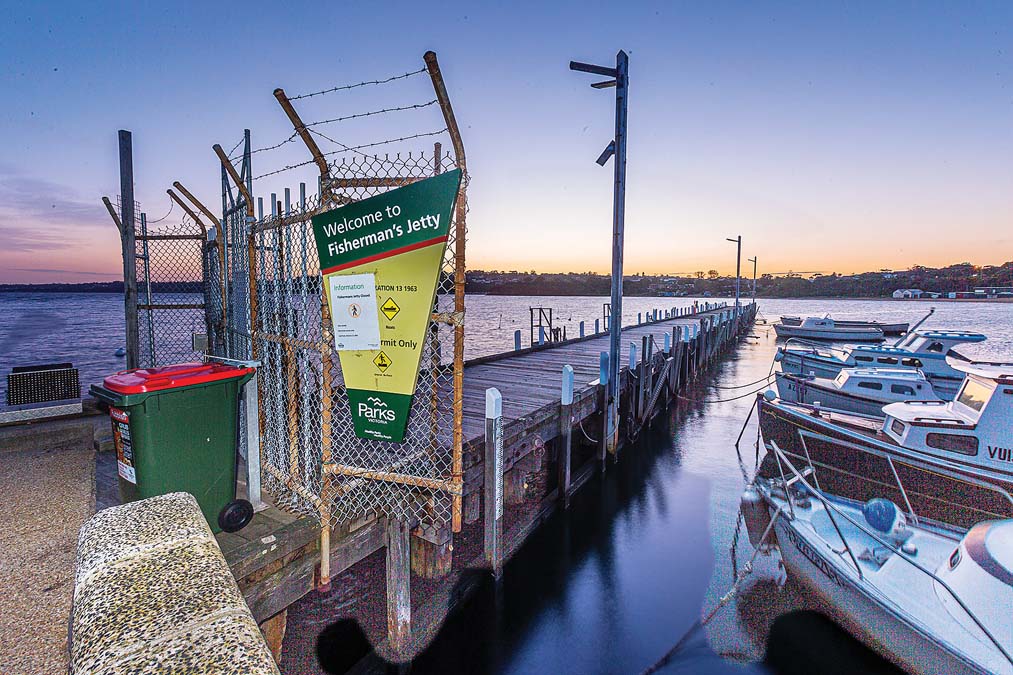 Parks are in no rush to fix the pier
[ad_1]
A BOAT owner wants Parks Victoria to replace or repair the wooden pier inside Mornington Harbor that it closed a year ago.
Paul Hasenkam, of Mount Eliza, said the parks should increase annual mooring fees and use the extra money to maintain the pier.
He says the pier and stone wall should always be open to the public.
"Normally a lot of children fish off the pier because in bad weather it's more sheltered than fishing off the breakwater," he said.
Mr Hasenkam asked Parks to provide financial details of all of its piers and jetties to determine the revenue they generate and the fees and charges needed to cover the costs.
"It is likely that little or no expense has been reinvested in the Fishermans jetty maintenance program over the past 10 years, which may have extended its life and continued operation," he said. he declares.
Parks Victoria has not renewed or offered berths along the stone wall near Mornington Pier. but allowed six long-lived boats to keep their moorings.
Mooring fees inside the Fishermans Pier are $ 989 for 2020/21 and outside the pier is $ 1,487. The mooring fee along the stone wall is $ 124 for 2020/21.
Mr Hasenkam also wrote to the Minister of Fisheries and Boating, Melissa Horne, and sent a Freedom of Information request to Parks Victoria for all income and expenses related to the jetty during the Last 10 years.
"Parks responded that there is no revenue from the pier and that they are not segregating expenses for the 40-something wharves they manage," he said. "I find it amazing that they don't have a chart of accounts detailing the income and expenses of each pier. This is a failure in basic accounting principles and may be linked to their inability to effectively maintain the piers.
Mr Hasenkam said this was a "terrible result" for the local community.
"The pier is not managed by directly interested residents and it would appear that Parks does not have the capacity to properly maintain and manage the assets for which it is responsible," he said.
"Based on the condition report, I doubt that there were any programs in place for the maintenance of the Fishermans Jetty, even though all the moorings were occupied.
"I wish to work through this openly so that we can find a positive solution for the local community, especially as the government is lifting the [epidemic] restrictions gradually, we move on to summer and hopefully return to some normalcy in all of our lives. "
Acting Regional Maritime and Marine Director Graeme Davis said Parks Victoria recognizes the economic and social benefits of the Fisherman's Pier, but "ensuring public safety is our priority".
"The pier will remain closed to everyone, including fishermen and boaters, with the exception of approximately six berth holders, as we continue to prioritize the repair and renewal of local port assets for fun for all Victorians, "he said.
"We continue to work with the six existing berth holders to facilitate managed secure access where possible. "
First published in Mornington News – October 12, 2021
[ad_2]