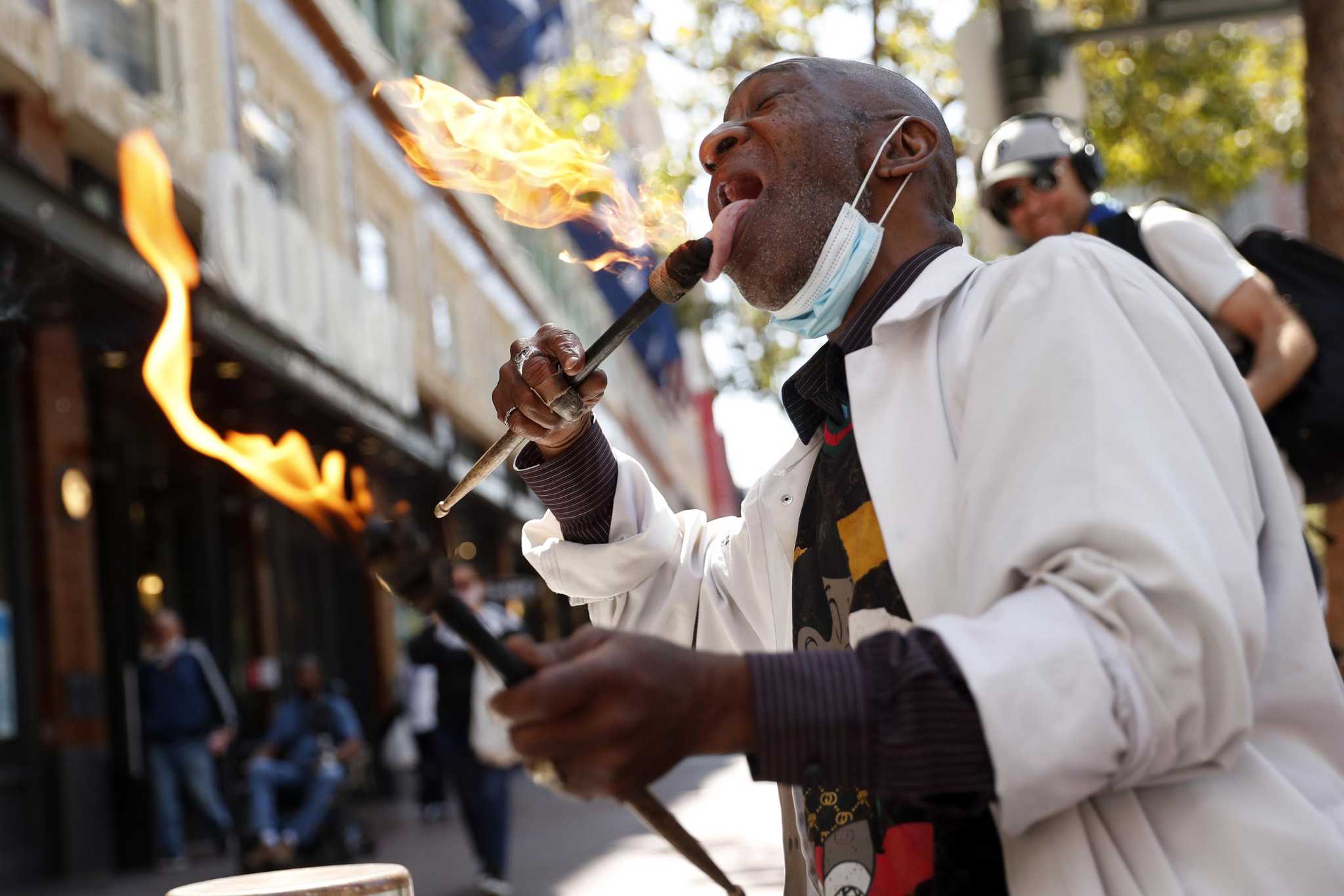 SF eccentric street performers have gone dark during the pandemic. Now they light up the city again
For those who lament that San Francisco has lost its soul, that it is too corporate, that its famous quirky side has vanished like the July sun, there is an antidote to your discomfort.
Venture to Fourth and Market streets almost every afternoon and soak up the energy, pace and fun of Larry "The Bucket Man" Hunt.