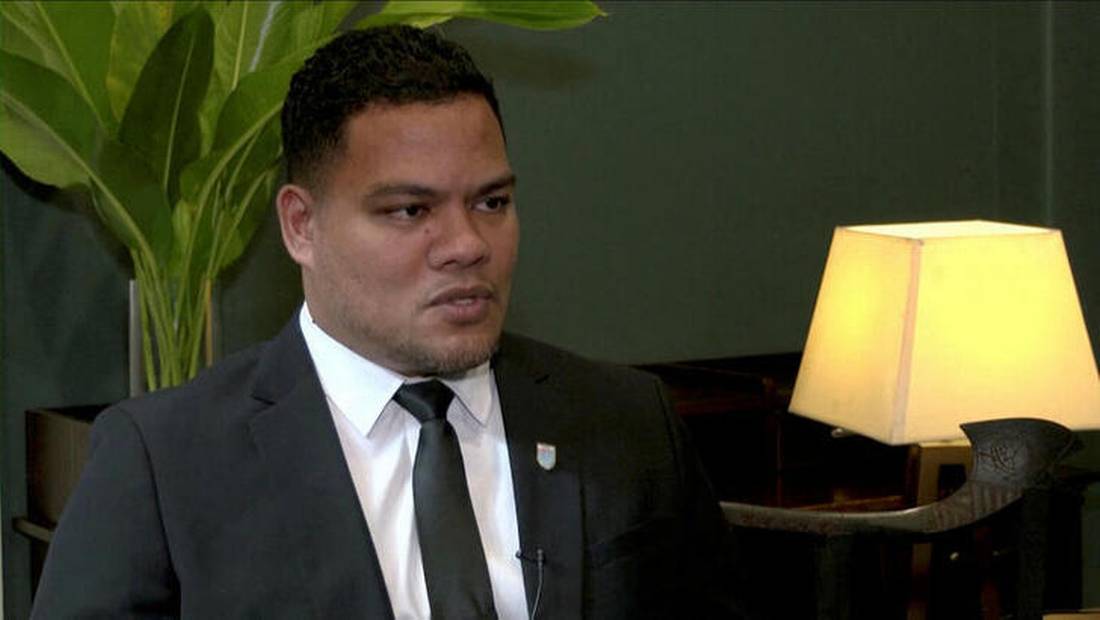 We need a treaty to phase out fossil fuels
* All opinions expressed in this opinion piece are those of the author and not of the Thomson Reuters Foundation.
Our goal of only limiting fossil fuel emissions – not production – has enabled countries and companies to claim climate leadership while supporting new coal, oil and gas projects
Simon Kofe is the Minister of Justice, Communications and Foreign Affairs of Tuvalu
Last week I joined leaders from across the Pacific who met in person for the first time in three years and stressed the importance of tackling the climate crisis and the need to declare a climate emergency. .
We have established a solid set of collective priorities as we move closer to the upcoming United Nations climate summit in Egypt and the need to excise fossil fuels has become even more critical to our continued existence.
Pacific leadership has long been central to international approaches to climate change, as our region sees the real effects of the crisis on our shores every day. We have championed international agreements on climate change and useful mechanisms within them, ranging from the United Nations Framework Convention and its Kyoto Protocol to the Paris Agreement.
When the world adopted the Paris Agreement in December 2015, it was a big step forward in boosting climate action after decades of inactivity. The world has finally reached a unique deal on cutting greenhouse gas emissions with the aim of limiting warming to 1.5°C and keeping it "well below" 2°C above global levels. preindustrial.
Unfortunately, in the last decade alone, 86% of CO2 emissions have been caused by oil, gas and coal, according to the IPCC. Despite this, governments plan to produce more than double the amount of fossil fuels compatible with a 1.5 degree trajectory by 2030, and 10% more than their own climate commitments.
What we are seeing is that fossil fuel supply is now driving demand, so without addressing the supply side of the equation it will be impossible to meet our Paris targets. We see the need to first break our dependence on fossil fuel generation through phase-out and economic diversification measures.
Currently, our focus on limiting fossil fuel emissions and not fossil fuel production has enabled countries and companies to claim climate leadership while supporting new coal, oil and gas projects, directly or indirectly. .
In the months since the last COP, we have seen the UK greenlight several fossil fuel projects, the US staged its biggest oil and gas sale in history and Canada approved a $12 billion offshore oil plan.
And just last week, our leaders welcomed and fully supported Australia's renewed commitment to the Forum's climate change priorities. However, the new Australian government needs to do more to align with the rest of the Pacific family, and we are confident that the new government realizes this.
We need to move away from expanding coal and gas production if we are to stay aligned with Paris commitments, regional efforts and our stated goal of overcoming the greatest existential threat to the security and prosperity of our region.
We need both national action and international cooperation to explicitly stop the expansion of fossil fuel emissions and production in order to meet the goals of the Paris Agreement. We need to move beyond rhetoric and tricky accounting and move forward with well thought out climate policy and action and we need to do this together.
The Paris Agreement sets the benchmark for international climate action through its global temperature goal, but unless production is checked, consumption and therefore emissions will continue to grow faster than we can mitigate them.
In this regard, a mechanism like the Fossil Fuel Non-Proliferation Treaty would focus on implementing the goals of the Paris Agreement by tackling the biggest contributor to climate change – fossil fuels – at their source.
The world has seen treaties come to fruition to manage, restrict and phase out dangerous products, including weapons of mass destruction, ozone depleting substances and tobacco. Today, we see that oil and gas are fueling war in Ukraine and elsewhere, and constitute a paramount danger, which demands that the world's governments rally behind a fossil fuel non-proliferation treaty.
Getting our governments to sign a treaty will not be easy. But we need a clear path for a just transition and we need a mechanism to hold governments accountable for fossil fuel production.
The world is already overdue for a change. We must close the loopholes that allow the fossil fuel industry to run amok, and we must do so before we are no longer able to avoid the worst impacts of the climate crisis. It is for the good of our homes and communities today and for generations to come.
Not only for the Pacific, but also for the planet.
Tuvalu mo te Atua.